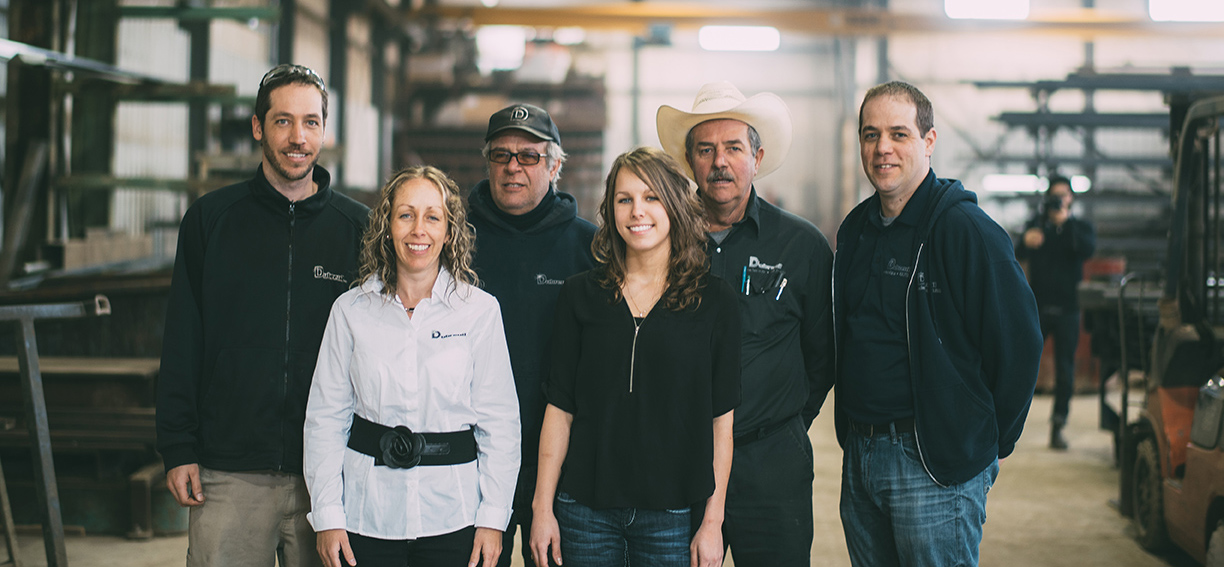 In 1956, Reginald Dubreuil starts a scrap metal company recycling cars to demolished structures.
In 1972, Daniel, Richard, Pierre and Christian join the family business. They realize that buying, cutting and transforming metal is a good business, they decide to incorporate in 1978.
In 1985, in order to diversify its operations in the metal cutting industry, the company moved into a new building. That same year the company acquired a shear cutter.
Sometime later, having added an OXYCUT with photocell and CNC as well as two plasmas provide a new momentum to what is still called today Fer et Metal Dubreuil.
Quickly, specialization becomes the main objective of the company.
The third generation of this family business made its debut in 1995. This young generation sees a fresh look at the direction the company should take.
In order to be always at the forefront, the company acquired a CO2 Laser cutter machine in 1998. In January 2002 a unique technology is added to the arsenal: hydro cutting (Water -Jet).
In 2007, always with the aim of being very specialized, the company purchases a 3D Laser profiler. This equipment is a first in Quebec with such capacity, demonstrating that Fer et Metal Dubreuil remains at the technological forefront.
This machine allows us to offer a laser cutting service on various components, such as tubes, pipes, angled iron and more. In a precision of up to 4 tousandths, this machine can transform components to be ready for assembly.
Always wanting to stay ahead, it was decided in 2012 to purchase a laser fiber. This equipment offers advantages over our CO2 laser, such as increased speed (up to 4 times faster) and the ability to machine material previously impossible with the laser (copper, brass, etc.)
All these past acquisitions and future ones, have only one purpose: to allow Fer et Metal Dubreuil to continue offering outstanding customized cutting services to all our clients.